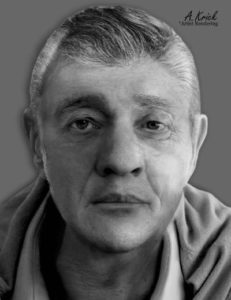 The Citrus County Sheriff's Office is appealing to the public for help in solving a 1985 cold case.
"Fire On The Roadside" is another name for a county cold case that involves the remains of an adult man that were found burning along County Road  490 in Lecanto during the early morning hours back on June 21, 1985.
Thanks to the Palm Beach County Sheriff's Office's post-mortem reconstruction specialist, there is now an accurate depiction of the unidentified victim in this case. The victim in this case is a white male, approximately 65 years old, 5'6″ tall and 134 pounds with blue eyes and gray hair.
The majority of these cases are open homicides, the Citrus County Sheriff's Office said, and this effort aims to provide closure to the victims' families and attract potential witnesses to help solve their murders.
Anyone who recognizes this victim can contact Major Crime's Detective Holloway at (352) 249-2731 or via email at cholloway@sheriffcitrus.org. You may also contact the CCSO non-emergency line at (352)726-1121.
A thank-you is extended for helping bring closure in this case.