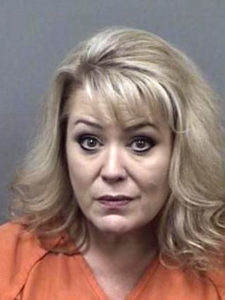 On June 19, former CHS substitute teacher Angela Stanton was sentenced by the Honorable Judge Howard.
After hearing testimony from victims and the case detective, Judge "Ric" Howard sentenced Stanton to eight years in the Department Of Corrections, followed by one year of probation.
She will be required to register as a sex offender for life.
Stanton was originally arrested and charged with one count of Felony Lewd and Lascivious Battery and one count of Felony Transmitting Harmful Materials to a Minor, with a bond set at $12,000.