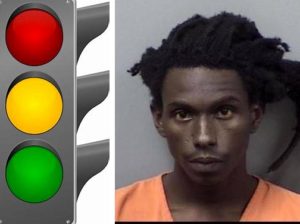 A Leesburg man was arrested on Tuesday after a traffic stop yielded a stash of cocaine, thousands of dollars in cash and a firearm.
The Citrus County Sheriff's Office said that 26-year-old Rashaud Hayward of Leesburg was arrested in Crystal River after members of the Citrus County Sheriff's Office Tactical Impact Unit (TIU) pulled him over and subsequently searched his vehicle.
Detectives found a large baggie containing approximately three ounces of crack cocaine, with a street value of several thousand dollars, inside Hayward's pants, the Sheriff's Office said. A search of the vehicle yielded a small amount of cocaine, $4,000 in cash, and a firearm.
Hayward was charged with trafficking in cocaine more than 28 grams, which is a first-degree felony and carries a minimum mandatory sentence of at least three years in prison. Hayward was also charged with possession of a firearm while in the commission of a felony, the CCSO said, since detectives found a firearm inside the vehicle.