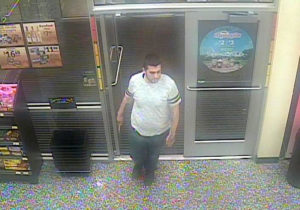 The Citrus County Sheriff's Office is asking the public's help to identify a person captured on surveillance cameras who is alleged to have burglarized multiple vehicles in the Inverness area.
The Sheriff's Office said the person of interest appears in surveillance photos to be a white male, with dark facial hair, and tattoos on both of his arms.
Tattoos are unidentified at this time, the CCSO said, but appear to extend down onto his left hand. (Please refer to the photo accompanying this news article).
If you have any information about this subject, call the CCSO's non-emergency line at (352) 726-1121. You can also call Citrus County Crime Stoppers anonymously at 1-888-ANY-TIPS and be eligible for a reward.