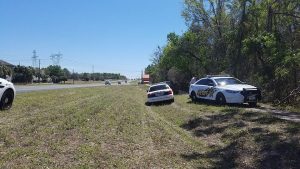 Citrus County Sheriff's Office deputies were on scene at about 2 p.m. on Wednesday of a death on State Road 44 East, across the street from Seven Rivers Presbyterian School.
A motorist noticed the body lying on the sidewalk and called authorities.
Detectives say they believe a man, approximately 70 years old, was walking on the sidewalk and had a medical issue and died.
The Sheriff's Office said that, at present, the death does not appear to be suspicious. Meanwhile Sheriff's Office Investigators are working to identify the man and notify next of kin.