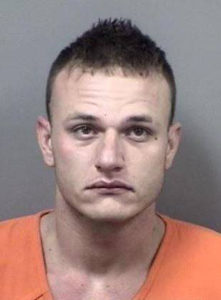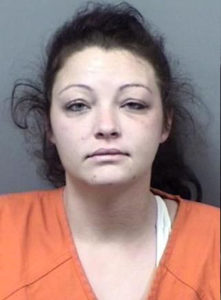 Deputies responding to a domestic battery case in Homosassa on Friday also found what the Sheriff's Office has said is the largest meth bust case in CCSO history.
The Citrus County Sheriff's Office (CCSO) were called to 4263 South Centennial Ave. in Homosassa to assist the Department of Corrections Probation and Parole (FDC).
FDC responded to the residence earlier in the day to conduct a search of the home regarding possible violations relayed through a separate domestic violence incident reported to and investigated by CCSO on Tuesday, March 5.
During the original domestic violence report, it was discovered that 26-year-old Cayla Coile, who is on state probation, had access to multiple firearms within the residence.
This information was relayed to FDC, who then responded to the home to conduct a search based on the potential criminal activity.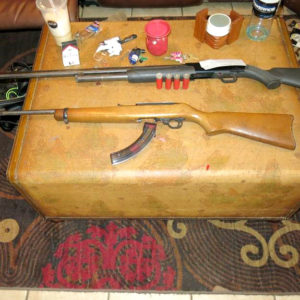 Upon arrival, FDC officers and CCSO detectives made contact with Coile and another resident, 25-year-old William Vause, a convicted felon recently released from prison. FDC officers conducted a comprehensive search of the home, locating a 22 long rifle and a shotgun. Within various locations throughout the home, FDC officers also located over a pound of methamphetamine, 3 grams of heroin, 1 milliliter of fentanyl, 12 grams of cocaine, and 4 grams of cannabis.
"Having a close working relationship with our partners at the Department of Corrections Parole and Probation office is vital in ensuring our community is the safest in Florida," said Sheriff Prendergast. "These relationships contributed to the seizure of numerous illegal drugs, which would have hit the streets of Citrus County, if not for our professional affiliations.
"This the largest seizure of methamphetamines in Citrus County's history. We will not stop ridding our streets of these dangerous and very powerfully addicted drugs."
Both Coile and Vause were placed under arrest. Coile was charged with violation of probation, possession of a firearm by a convicted felon, trafficking in methamphetamine, and multiple counts of possession of a controlled substance.
Vause was charged with domestic battery, aggravated assault with a deadly weapon, possession of a firearm by a convicted felon, and possession of a controlled substance.