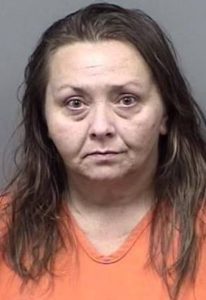 Early Thursday morning, detectives with the Citrus County Sheriff's Office executed a search warrant at 1104 SE 1st Street in Crystal River.
Inside detectives found a stockpile of illegal prescription narcotics, as well as methamphetamine and LSD.
Members from our Tactical Impact and Forensics Units searched the home carefully for hazardous materials, after it was learned that a small trace of Fentanyl was found inside the home.
The homeowner, , 48 from Crystal River, was arrested and taken to the Citrus County detention facility with a total bond of $65,000.
Arrest charges:
* Possession of controlled substance with intent to sell methamphetamine
* Possession of controlled substance with intent to sell alprazolam
* Possession of controlled substance with intent to sell suboxone
* Possession of controlled substance with intent to sell methadone
* Possession of controlled substance with intent to sell oxycodone
* Possession controlled substance LSD/ACID
* Operate a drug dwelling
* Possession of a firearm in commission of felony
* Possession of paraphernalia