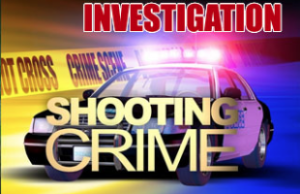 A Floral City youth was arrested on Thursday on charges stemming from an Oct. 28 shooting in Floral City.
After investigation of the shooting incident, Citrus County deputies arrested Vincent Irvin, 18.
The Citrus County Sheriff's Office (CCSO) said that Sumter County deputies responded to a residence where an adult victim told officials he had been shot in Floral City several hours prior to returning to Sumter County.
The victim had an apparent gunshot wound to his arm and holes consistent with gunfire on his vehicle. A second victim who was in the vehicle at the time of the incident was nearly struck by the same round but fortunately was not injured.
CCSO Detective Dan Slingerland responded to the area of Orange Avenue and South U.S. Highway 41 and began his investigation into this incident. The victim stated he had been in a parking lot in Floral City at approximately 1 a.m. and had gotten into a verbal altercation with a local resident.
During this argument, the victim said the suspect, later identified as Irvin, pointed a handgun at him. The victim also told deputies that he had then returned to his vehicle and had started to leave the area when he was struck in the arm by the bullet.
Through the course of his investigation, Detective Slingerland was able to develop probable cause for the arrest of Irvin and obtained a search warrant for his residence. On November 5, 2020, CCSO personnel with the Major Crimes Unit (MCU) and the Tactical Impact Unit (TIU) were able to take Irvin into custody without incident at his residence.
A subsequent search of the residence led to the discovery of property belonging to the victim from the night of the incident, as well as the firearm that had been hidden at a separate location.
"The deputies and detectives of the CCSO often put in long hours conducting investigations like this in an effort to make Citrus County a safer place to live" said Sheriff Mike Prendergast. "Irvin showed complete disregard for the laws of this state, and the lives of citizens by utilizing a firearm in such a careless and dangerous manner."
Irvin was charged with Shooting into an Occupied Vehicle, Aggravated Battery with a Deadly Weapon, and Aggravated Assault with a Deadly Weapon. He is currently being held at the Citrus County Jail with a bond of $25,000.00 per his arrest warrant.