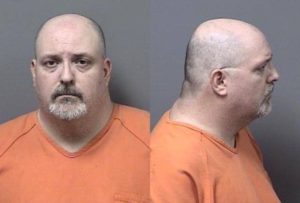 On April 11, 2018, a search warrant was executed at 1132 Stately Oaks Drive in Inverness after Detective Chris Cornell of the Citrus County Sheriff's Office's High Tech Crimes Unit was able to identify and download child pornography from a computer at that address.
Herman Metcalf and two other family members were home at the time, and were subsequently interviewed when detectives arrived to serve the search warrant.
During the search, numerous digital items were located and seized as evidence.
Over the course of many months of tedious investigation and forensic examination of the evidence, Metcalf was identified as the person who downloaded and kept several specific files of child pornography. The case was presented to the State Attorney's Office and an arrest warrant was granted for Metcalf, who was arrested at his home on July 11, 2018.
"These cases are very meticulous and disturbing to the detectives who have to investigate these horrible crimes," said Citrus County Sherrif Mike Prendergast. "Detective Cornell did an amazing job throughout the entire process. The High Tech Crimes Unit is a member of the Central Florida Internet Crimes Against Children (ICAC) Taskforce.
"Through their efforts, we are able to bring online predators like Herman Metcalf to justice and protect our most valuable asset, the youth of Citrus County."
This week, Metcalf had his day in court and after two days of trial testimony and presentation of physical evidence, a jury found him guilty of eight counts of Possession of Child Pornography and one count of Promoting Sexual Performance by a Child.
After the verdict, the Honorable Judge Richard "Ric" Howard remanded Metcalf into custody while he awaits sentencing, scheduled for Aug. 14, back in front of Judge Howard.