Law enforcement officers are investigating the death of an elderly woman in Dunnellon.
The body of 79-year-old Ecie Gabrielsen of Dunnellon was found on Saturday in a shallow grave in a wooded area about one mile from her home at 10244 N. Academy Drive.
On Friday, Citrus County deputies were dispatched to the home to check on the woman's well-being. The Sheriff's Office said that out-of-town relatives had called the CCSO Communications Center, and were worried about Gabrielsen.
Gabrielsen's grandson, Arthur Miller, 36, also of Dunnellon, told conflicting stories about her whereabouts to CCSO Investigators.
At the home, CCSO deputies found the inside of the home to be completely neglected – full of old garbage, animal and human feces, and overrun with cockroaches.  Gabrielsen was not inside the home.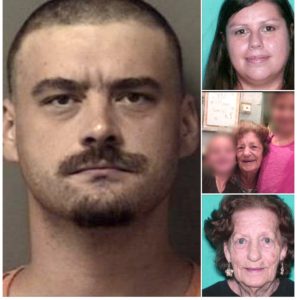 Detectives with the Sheriff's Office's Major Crimes unit subsequently responded to the home to continue the investigation.
After speaking with Gabrielsen's family, detectives learned that Miller and his girlfriend, Vivian Gutierrez, 32, of Dunnellon, had just left family members in Arkansas. The couple told detectives that Miller put his grandmother in a nursing home.  He then changed his story, the CCSO said, and told family members that his grandmother had died, and that he buried her.
At this point, detectives began treating the case as a possible homicide investigation, and began contacting different jurisdictions trying to locate Miller and Gutierrez.
Meanwhile, detectives started searching around the house and surrounding areas, and looking for any signs of Gabrielsen.  On Saturday, detectives found what looked like a shallow grave in a wooded area about a mile from the house.
Forensic specialists arrived on scene and began investigating the area.  It was quickly determined that the remains fit the description of Ecie Gabrielsen, although the medical examiner's office will make a final identification.
On Sunday, Miller and Gutierrez were located in Las Cruces, N.M. as they tried to pass through a Border Patrol checkpoint.  Both were taken into custody by New Mexico authorities without incident.  During interviews, Miller admitted to neglecting Gabrielsen to the point of death and burying her in a shallow grave in the woods.
Both were arrested and charged with one felony count of neglect, and Miller is also charged with one felony count of gross abuse of a human body.
"Our hearts go out to Mrs. Gabrielsen's loved ones," said Sheriff Mike Prendergast. "This is a sad case to report upon considering the facts, and Mrs. Gabrielsen deserved better."
Both Miller and Gutierrez will be extradited back to Citrus County in the coming days.
Additional charges are pending.
Update on April 10, 2019:
Arthur Miller admitted in court to leaving his grandmother for dead and burying her body near her Citrus Springs home. The judge sentenced him to 15 years in prison.