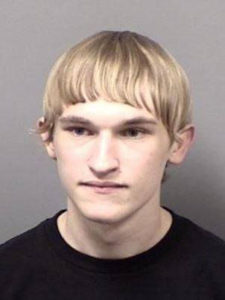 Citrus County deputies on Thursday seized 11 pounds of marijuana during a traffic stop in Inverness.
Just after 5 p.m., Tactical Impact Unit detectives pulled over a vehicle on East Dano Street and North Corbin Avenue.
After the vehicle failed to stop at a stop sign, detectives approached the car and detected the distinct smell of marijuana emitting from the vehicle. The driver, 19 year-old Gavin Greer of Inverness, was asked to step out of the vehicle while detectives conducted a free air sniff with K-9 Anakin.
After K-9 Anakin alerted to narcotics being inside the vehicle, detectives found 11 vacuum-sealed baggies containing marijuana, each weighing approximately a pound each, inside the car. Greer was placed under arrest for the intent to sell cannabis with a bond set at $5,000.
"Eleven pounds of marijuana is now off our streets," said Sheriff Prendergast.
"While some may be argumentative about this bust, claiming it's 'just marijuana,' let me tell you–first and foremost, marijuana is illegal in the state of Florida. This was a great catch by our Patrol and TIU detectives."