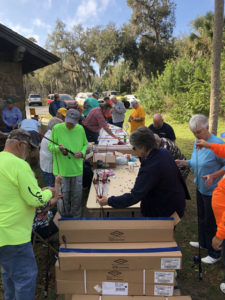 Volunteers met Wednesday morning at Fort Island Trail Park to assemble the 300 fishing rods needed for the Annual Kid's Fishing Clinic scheduled for Saturday, Feb. 23.
Members from Citrus Fishing Club, Dixie Bay Boating and Fishing Club, and the Inglis/Yankeetown Lions Club were among those present. This is a FREE event from children ages 5 to 15.
Please call Citrus County Parks and Recreation at 352-527-7540 for more information.