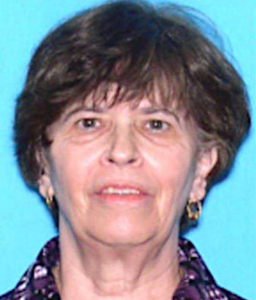 The Citrus County Sheriff's Office is still looking for a county resident who went missing two years ago.
That resident is Carol McHugh, who vanished on June 8, 2017.
McHugh, a 72-year old mother and grandmother from Inverness, suffering from memory issues, completely disappeared without a trace in 2017 from her home while she was on a walk, and left without any food, water, or medications.
During the initial search for McHugh, the Sheriff's Office concentrated on the area surrounding her home, systematically expanding the search to surrounding neighborhoods and outlying areas. Sworn personnel and volunteers covered more than 23 square miles, which equated to 14,720 acres.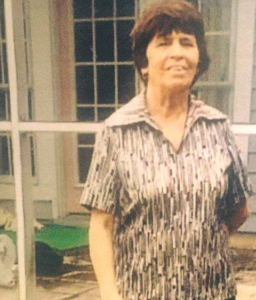 Citrus County Sheriff's Office detectives conducted dozens of interviews with neighbors and concerned residents during the days following her disappearance — pursuing every lead that came in. The five-day, 24-hour extensive and meticulous search for her was called off after no clues were found to indicate her location.
"Even on this two-year anniversary of Carol's disappearance, we remain steadfast in the search for answers in Carol's disappearance," said Sheriff Mike Prendergast. "The McHugh family deserves closure, and we will unwaveringly continue our search to find Carol," said Sheriff Prendergast. "Please keep Carol and her family in your prayers as we continue our investigation into this missing persons case."
The Sheriff's Office is still seeking information regarding the whereabouts of Carol McHugh. She is approximately 5' 1" in height and weighs 113 lbs. with brown hair and was last seen wearing a buttoned-up, collared shirt with tan and brown stripes with dark-colored pants.
If anyone has any information regarding Carol McHugh's whereabouts, please contact Detective Ricci through our nonemergency line at 352-726-1121 or report tips anonymously to Crime Stoppers at www.crimestoppers.com – 1-888-ANY-TIPS and be eligible for a reward up to $3,000.