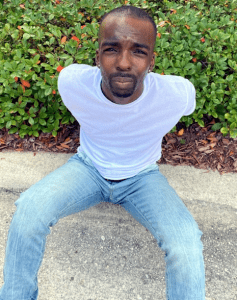 After a nationwide, exhaustive, four-day search for Farrakhan Muhammad, members of the United States Marshals Florida Regional Fugitive Task Force, including task force members from the Citrus County Sheriff's Office, were able to take Muhammad into custody without incident.
"Arrests such as these are the precise reason why the Citrus County Sheriff's Office partners with federal agencies," said Citrus County Sheriff Mike Prendergast.
"Even though the crimes committed by Muhammad occurred more than a thousand miles away, his flight to Florida was thwarted by members of CCSO. Citrus County remains steadfast in our dedication in the fight against crime."
Muhammad was wanted by the New York Police Department in connection to the shooting that wounded three bystanders in Times Square on Saturday, May 8, 2021. When authorities met up with Muhammad, he was sitting in his vehicle parked at a McDonald's restaurant in Starke, Florida eating lunch.
Muhammad was arrested without incident and will be housed by authorities until he is taken back to New York to receive due process.
"Thank you to the brave men and women of the United States Marshals and the New York Police Department. In the week of National Police Week, it is important to remember what law enforcement encounters nationwide to keep America safe," Sheriff Prendergast said.