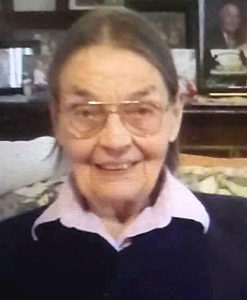 The Citrus County Sheriff's Office on Saturday said that the search for Mary Gates, age 94, ended after her body was located off of a hiking trail in Inverness.
She was reported missing on Friday night and a Silver Alert was initiated.
Deputies located her vehicle first near the entrance to the hiking trail, and after searching the area with ATV's, a bloodhound and aviation units found her body.
The Sheriff's Office said that no foul play is suspected at this time..