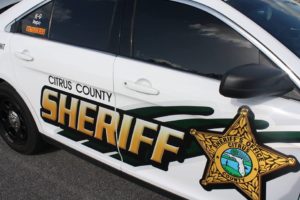 On Saturday, the Citrus County Sheriff's Office was notified of the discovery of human skeletal remains located in a wooded area near West Dunnellon Road between North U.S.  19 and North Citrus Avenue, in Crystal River.
Detectives with the CCSO's Major Crimes Unit and Forensics Unit, along with Medical Examiner's Office, responded and secured the scene.
The investigation is still ongoing, and the CCSO is requesting anyone with information to contact the Citrus County Sheriff's Office Major Crimes Unit at 352-726-1121, or the Citrus County Crime Stoppers at 1-888-ANY-TIPS to remain anonymous.
There is a heavy law enforcement presence in this area. However, at this time, there is no threat to public safety.
More information will be provided as it becomes available.