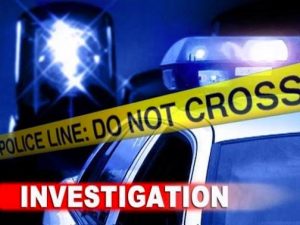 The Citrus County Sheriff's Office (CCSO) served a search warrant on Monday at 1119 East McKinley Street in Hernando.
As a result, six people were placed under arrest on charges ranging from grand theft to possession of drugs and paraphernalia:
Michael Northcut – organized fraud, uttering (12 counts); Grand Theft $300-$5000 (9 Counts); Grand Theft $5000-$10000 (2 Counts); Forgery (2 Counts)
Joseph Vickers – Possession of Firearm by Convicted Felon; Tampering with Evidence; Possession of Controlled Substance (Cocaine); Possession of Controlled Substance (Oxycodone); Possession of Paraphernalia
Dwanna Bunch – Possession of Controlled Substance (Cocaine); Possession of Controlled Substance (Oxycodone); Possession of Paraphernalia
Duwan Scott – Possession of Controlled Substance (Cocaine); Possession of Motor Vehicle with Altered VIN; Possession of Paraphernalia
Lataesha Vickers – Possession of Marijuana Under 20 grams
Jerome Bunch – Possession of Marijuana Under 20 grams; Possession of Paraphernalia
The Sheriff's Office said that the investigation began on Dec. 6, 2017 when a burglary was reported in Crystal River. During the burglary, the victim's personal information and information regarding companies that he does business with were compromised.
In February 2018, the CCSO began getting reports of high-dollar items being bought throughout Citrus County using counterfeit checks bearing the names and information of the businesses from the December burglary.
Detectives from Community Crimes and Major Crimes teamed up and identified the main suspect, Michael Northcut. Northcut was living at 1119 East McKinley St.;, however, he was using the address and mailbox of the vacant house next door to receive all of the mail that he was getting as a result of his fraudulent activity, investigators said. The investigation continued, and detectives were able to obtain a search warrant for the house in order to retrieve stolen property.
On Monday morning, the search warrant was executed, and multiple subjects were at the residence when detectives arrived on scene. During the search, detectives found drugs in almost every room including cocaine, oxycodone and marijuana. Drug paraphernalia was also located.
Two firearms and a large amount of stolen property were seized and recovered from the scene.
This investigation identified 16 victims, who accepted fraudulent checks from the defendant(s). CCSO was able to return property to 12 of the victims. In total, the agency recovered $28,686 in stolen property that will be returned to the rightful owners.
"Our agency did an outstanding job today putting an end to this organized crime ring and arresting six suspects clearly participating in fraud and drug activities in our community. Many of the victims in this case were small business owners that lost $5,000 to $6,000 dollars in inventory. We will not tolerate this type of criminal activity that harms our businesses or the members of our community." said Sheriff Mike Prendergast.
The Sheriff's Office reminds residents that a check from a business may be fraudulent. Keep these points in mind:
Verify that the business exists. and is still in operation.
Verify that the person writing the check is authorized to write checks from the business.
If the person passing the check brings it in already signed, or there is a driver's license number already written on the check, a further inspection into the validity of the check is warranted.
If you feel you may be a victim in this case or have information that would assist in this investigation, call the Sheriff's Office at 352-726-1121 and ask for Major Crimes or contact CRIMESTOPPERS at 1-888-ANY-TIPS (269-8477).