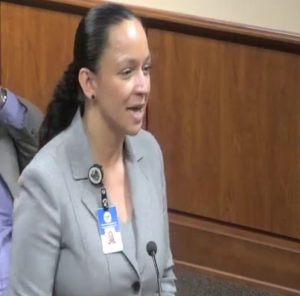 Mariselle Rodriguez has taken over as the Citrus County Community Services director.
She came to the job from Cleveland, Ohio.
Rodriguez was formally introduced to the Board of Citrus County Commissioners at the BOCC's regular meeting on Jan. 21.
The community services department strives to enhance the welfare of the citizens of Citrus County through services provided with federal, state and local funds, develop and make accessible knowledge in agricultural, human and natural resources, sustain and enhance citizens' quality of life and make available parks, beaches and other facilities and programs which provide recreational benefit to the community.
The Department of Community Services manages and guides divisions whose mission is to provide access to quality information, resources and services to enrich the lives of the community.