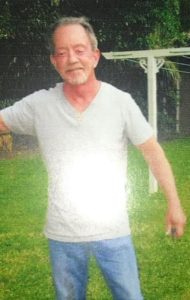 The Citrus County Sheriff's Office  is looking for the public's help in locating George Kiggans.
.
Kiggans is a 66-year-old white/male last seen in the vicinity of his residence on West Foss Grove Path in Inglis around 2 p.m. on Wednesday..
.
He s 5'5″ tall, weighs 125 pounds and has salt-and-pepper hair. When last seen, he was wearing a blue denim shirt and blue jeans with about two days growth of facial hair..
.
Anyone with information regarding Kiggans whereabouts is asked to call the Citrus County Sheriff's Office at 352-726-1121.