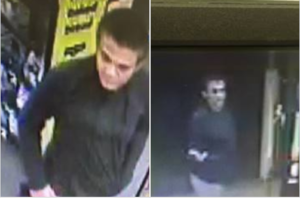 The Citrus County Sheriff's Office is looking for a suspect after he allegedly tried to rob a Dollar General Store in Inverness on Wednesday night.
Just before 10 p.m., Citrus County deputies responded to the Dollar General at 3042 S. Florida Ave. in Inverness, the CCSO said.
Deputies were told that the suspect entered the store wearing a black mask and demanded the clerk to give him money, the Sheriff's Office said. When the clerk told him no, the suspect took off his mask, walked out and said it was a joke.
The suspect left on foot. No money was obtained,,and no weapon was ever brandished.
The suspect is decribed as a white male, 17 to18 years old, five-feet-11-inches tall and weighing about 150 pounds. He has brown hair and was wearing a dark grey or black hooded sweatshirt, blue jeans with tennis shoes.
If you have any information, please call 9-1-1 and ask for the Major Crimes Division.
If you would like to remain anonymous and be eligible for a cash reward – call Citrus County Crime Stoppers at 1-888-ANY-TIPS.
UPDATE: Deputies arrest suspect in Inverness Dollar Store 'robbery'
The Citrus County Sheriff's Office on Friday announced that the suspect in the attempted robbery of the Inverness Dollar Store has been arrested.
He has been identified as 18-year-old Austin Moser of Inverness, whom deputies said made a full confession.