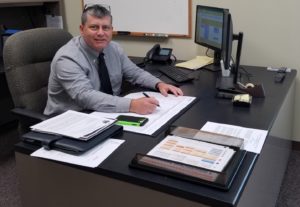 The Citrus County Board of County Commissioners on Nov. 14 approved James Mallon as the new Assistant County Administrator during their regular meeting on Nov. 13.
Mallon officially started his new position on Nov. 14.
With more than 20 years of government experience, Mallon comes from the City of Ocean City, N.J., where he served as Business Administrator, managing day-to day operations of the City. His previous experience includes Borough Administrator in Pine Hill, N.J., Director of Community Services, Ocean City, N.J., and roles in the private sector managing government relations, communications and community relations.
Mallon holds a Master's Degree in Public Administration from Rutgers University, and a Bachelor's degree in Law/Justice from Glassboro State College/Rowan University.