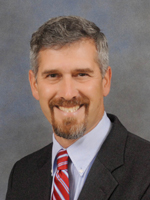 Citrus County Commissioner Jimmie T. Smith, currently District 3 representative, announced today that he will be running for District 5 in the upcoming election.
Current District 5 Commissioner Brian Coleman has said he will not seek re-election.,
Below is an official announcement from his campaign headquarters.
I am pleased to announce that I am running for County Commissioner in District 5.  Yes, I am currently the District 3 Commissioner and over the past two and a half years I have dedicated myself to serving the constituents of District 3 and will continue to do so for the next year and a half.
"But, I've also had a focus on the issues of Hernando and South Dunnellon. I will still continue the work to ensure that the efforts I've started on in these areas are still represented on the county commission. However, I chose to make the move to District 5 to get back to my roots in Hernando.
"This is the area of the county where I spent my teenage years and experienced the Citrus County that I grew to love.  I remember the times when everyone could be found at Lake Hernando on the weekends. Growing up in Citrus County, I have seen beneficial growth in our county.  Unfortunately, we still have communities that have not had the opportunity to grow and develop as they need. Coincidentally, it just so happens to be the place I called home during my twenty years of service in the Army.
"Areas like Hernando and Dunnellon need job growth and an effort to improve quality of life. Being a "boots on the ground" commissioner, I want to help support this area of the county with a hands-on leadership style.  I would like to see personalized community-based approaches to the issues these sensitive areas face and gain more citizen input on their needs.
"I look forward to continuing to serve all and hopefully those of District 5 and challenging myself with new projects to improve the area I grew up in.
"As you all know, I always say, "the answer is more speech" and I would like to hear your concerns as I continue to serve you.  The best way to get a hold of me is jimmietcampaign@gmail.com with any of your questions, comments, or concerns."
Respectfully,
Jimmie T Smith