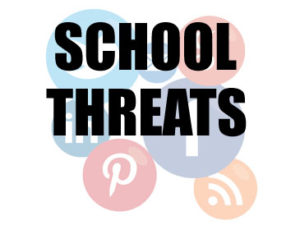 Citrus County Sheriff's Office detectives have arrested a 16-year-old male Lecanto high school student who the Sheriff's Office said it believes is responsible for making shooting threats against Citrus Springs Middle School on social media on Wednesday night.
The student suspect gave a full confession about his involvement, the CCSO said.
Detectives have recovered the firearms that he was holding that mentioned in the social media post.
Later today, CCSO Detectives  also arrested the student's mother, Nancy York, 49, from Dunnellon. She is charged with one felony count of Tampering with Evidence (FSS 918.13) and has $5,000 bond.
In a related matter,16-year-old Conner Nee, also from Dunnellon, was charged with one felony count of False Report Concerning the Use of Firearms in a Violent Manner (FSS 790.163). Nee was transported to the Citrus County Detention Center, then transferred to the Department of Juvenile Justice (DJJ) in Ocala.
The Citrus County Sheriff's Office reminds residents to notify law enforcement if they see something suspicious, in person or online.