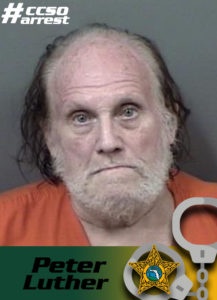 Two people were arrested after Citrus County Sheriff's Office deputies executed a search warrant at their Beverly Hills residence.
The CCSO said today that on Tuesday its Tactical Impact Unit (TIU) executed the search warrant at 4 North Monroe St. in Beverly Hills.
Detectives secured this search warrant after this residence was the scene of two reported overdoses in recent months.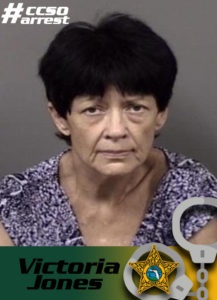 Upon arrival, detectives made contact with Peter Luther, a six-time convicted felon who was carrying a stolen .380 handgun. Also located in the home was a modified short-barrel shotgun.
CCSO has responded to this nuisance residence 12 times since the start of 2020. Luther and the home's other resident, Victoria Jones, have been using the residence as a refuge for those looking to sell and use illicit narcotics, according to a news release from the CCSO.
The Sheriff's Office said that Luther informed detectives on scene that he had administered the opiate overdose antidote drug Narcan to at least seven individuals to revive them while at his residence.
"Nuisance residences such as this one serve as a haven for those looking to take advantage of those who struggle with addiction," said Sheriff Mike Prendergast.
"By eliminating these havens, we hope to save the lives of vulnerable members of our community. There is nothing more dangerous than the combination of stolen weapons and illegal narcotics."
Charges against the two suspect are listed below.
Peter Luther:
Possession of a firearm by a convicted felon
Possession of a concealed firearm
Possession of a short-barrelled shotgun
Possession of cocaine
Possession of fentanyl
Possession of heroin
Possession of suboxone
Operating a nuisance drug house
Possession of drug paraphernalia
With a bond of $41,000
Victoria Jones:
Possession of cocaine
Possession of fentanyl
Possession of drug paraphernalia
With a total bond of $5,000
If you have any information on drug activity within our community, please contact the CCSO non-emergency line at (352) 726-1121 or Crime Stoppers at 1-888-ANY-TIPS