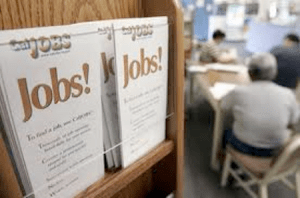 OCALA, Fla. (Sept.18, 2020) – The unemployment rate in the CareerSource Citrus Levy Marion region was 6.4 percent in August, 3.2 percentage point lower than in July and 2.1 percentage point higher than the region's rate a year ago rate.
There were 13,020 unemployed in the region, 6,102 fewer than the previous month but still 4,356 more than August 2019.
The region's labor force of 202,134, an expansion of 3,702 since July, was fueled by a strong increase in employment over the month – an increase of 9,804 to 189,114 – coupled with the sharp drop in the number of unemployed.
Among the state's fastest growing metropolitan statistical areas over the month, the Homosassa Springs MSA grew fastest, at 1.9 percent, and the Ocala MSA, at 1.4 percent, was the third fastest growing metro.
According to the preliminary data for August, released today by the Florida Department of Economic Opportunity, Levy County had the lowest jobless rate in the region at 5.1 percent, a drop of 2.7 percentage point over the month; Marion County followed at 6.3 percent, a decrease of 3.0 percentage point; and Citrus County's rate was 7.3 percent, down 4.0 percentage point from July.
Florida's not seasonally adjusted jobless rate – a measure that matches the way local rates are calculated – was 7.7 percent, down from 11.6 percent the previous month and increase of 4.4 percentage point over the year.
Rusty Skinner, chief executive officer for CareerSource CLM, said the report shows "positive signs of a rebounding economy."
Skinner noted that all three counties experienced an expansion of the Labor Force and in the number of those employed, with corresponding reductions in those unemployed.
Here's a breakdown of the region's August jobs numbers by county:
Citrus County's labor force grew by 1,462 over the month to 4,509, the number of employed increased by 3,134 to 43,103 and the number of unemployed dropped by 1,672 to 3,406.
Levy County's labor force expanded by 478 to 16,362 881, the number of those with jobs rose by 881 to 15,529 and the number of unemployed decreased by 403 to 833.
Marion County's labor force increased by 1,762 to 139,263, the number of those with jobs increased by 5,789 to 130,482 and the number of unemployed fell by 4,027 to 8,781.
"These are very positive signs for our area's workforce," Skinner said. "Businesses are either filling vacancies through rehiring or hiring new employees. While we still have too many residents that are without jobs, they should be encouraged by these statistics."
Skinner added that in addition to providing virtual services, appointments for in-person assistance and access to the free SkillUp Citrus Levy Marion online job training and certification platform, the organization is hosting two virtual career fairs in the next two months.
"We're partnering with the Mid-Florida Regional Manufacturers Association for a Manufacturing and Logistics Career Fair on Oct. 15 and we're pleased to again offer the Paycheck for Patriots Job Fair, this year on November 10 – both will be virtual events," Skinner said.
Nonfarm employment in the Ocala MSA was 106,400, posting the following strong gains over the year:
The Ocala MSA had both the fastest annual job growth rate compared to all the metro areas in leisure and hospitality, at 3.8 percent, and the highest annual job growth, adding 500 jobs in August.
The Ocala MSA was tied for the second highest annual job growth compared to all other metros in trade, transportation and utilities, adding 300 jobs, and the third highest job growth rate at 1.2 percent.
The Ocala MSA had the third fastest annual job growth rate in mining, logging and construction at 7.0 percent, adding 600 jobs.
Statewide, all 67 counties experienced significant drops in the jobless rates.
Citrus County held the 11th highest rate compared to all 67 counties, a drop of two spots, Marion County tied with Sarasota County for the 2 highest and Levy County tied with Bay and Suwannee counties with the 42nd highest.
The Homosassa Springs MSA, which covers all of Citrus County, maintained the 6th highest unemployment rate among the state' metro areas and the Ocala MSA was 16th.
In August, nonfarm employment in the Homosassa Springs MSA was 32,300, a decrease of 800 jobs (-4.0 percent) over the year.
The region's preliminary employment summary for August will be released on October 16.
###
CareerSource Citrus Levy Marion is a member of CareerSource Florida and a proud partner of the American Job Center network. CareerSource Citrus Levy Marion is an equal opportunity employer/program. Auxiliary aids and services are available upon request to individuals with disabilities and in Spanish. All voice telephone numbers listed above may be reached by persons using TTY/TDD equipment via the Florida Relay Service at 711. If you need accommodations, please call 800-434-5627, ext. 7878 or e-mail accommodations@careersourceclm.com. Please make request at least three business days in advance. Like us on Facebook follow us on Twitter, YouTube, Instagram and LinkedIn.