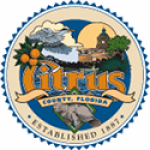 The Citrus County Board of County Commissioners (BOCC) is seeking applications for the Planning and Development Commission (PDC).
The Board is seeking two (2) regular position members for four-year terms beginning February 1, 2023 and ending on January 31, 2027.
Eligible applicants shall be employed or retired from one of the following professions: architect: urban, rural, or regional planner; landscape architect; environmental scientist; civil engineer; real estate broker or agent; surveyor; or construction contractor; be a representative of a homeowners/property owners association or a civil association; or may be otherwise qualified to serve based on suitable education, training, experience, or any combination thereof.
The PDC reviews development applications and makes recommendations to the BOCC on changes to the Citrus County Comprehensive Plan and Land Development Code. The PDC has final action on Variance and Conditional Use applications. The PDC also provides direction to staff regarding land use amendments, as well as text amendments on development issues.
Applications can be submitted online at www.citrusbocc.com/boardapplication or delivered to Citrus County Board of County Commissioners, ATTN: Denise Gallagher, Citrus County Administration, 3600 W Sovereign Path, Suite 267, Lecanto, FL 34461. Applications will be forwarded to the BOCC for evaluation, nomination, and selection.