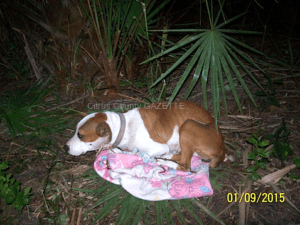 Due to unexpected shortage in medical and surgical supplies during the national response to COVID-19 pandemic, Citrus County Animal Services, unfortunately, has to suspend its TNVR program and is unable to take in community cats at this time.
It is recommended that healthy cats found outside are left alone until animal services able to start performing surgeries again. Nationally, only 2% of cats are picked up by their owners when they end up in shelters, whereas — make it back home when left in their community.
Please allow these cats the best chance of finding their way home! If you are unable to follow these recommendations, call the shelter, and people there will work with you to find a solution.
Thursday pack walks are canceled until further notice.
Citrus County Animal Services is under COVID-19 Adoptions! That's right, ALL adoptions are ONLY $19! You can take home a cute and snuggly shelter pet to accompany you and your family while you are stuck at home. They won't steal your toilet paper, but they WILL steal your heart! Come down to Citrus County Animal Services at 4030 South Airport Rd. Inverness 34452 and adopt a shelter pet today. For more information phone (352)746-8400 or visit: www.citruscritters.com.
We are currently delaying the intake of owner-surrendered animals to ensure we have kennel space as our first priority is public safety and to care for those from cruelty and neglect cases. If you need to rehome your pet, please give the shelter a call, and we will work with you to find a solution.
For those who need to renew or purchase a County Pet License, we ask for you to either do so online athttps://www.petdata.com/ .
We are in desperate need of foster homes for dogs and kittens. We provide all the support, supplies, and medical treatment, and you provide the care! Please contact Leigh Sweet at 352-746-8406 or Leigh.Sweet@citrusbocc.com
For Citrus County BOCC information, cancellations and postponements. visit www.citrusbocc.com and follow Facebook at @citruscountybocc. For more information about COVID-19, visit:
COVID-19 Call Center available 24/7 at +1(866)779-6121 or email, COVID-19@flhealth.gov